Five on Friday here I am!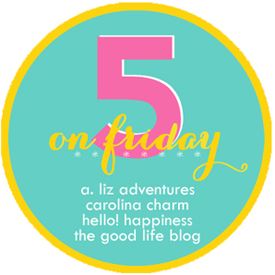 1.) This morning the Mr and I decided to take the little guy to see a movie. What possessed us? We went to see Despicable Me 2. I wish we could have finished, but that was not in Maddox's plan. We left after an hour.
2.) I bought little crafting pompoms at Dollar Tree and taped an empty paper towel roll to the sliding glass window and Mad went to town dropping them in over and over. A fun game for an almost 20 month old. A terrible picture, but fun nevertheless.
3.) We had coupons (from a school fundraiser) for coldstone. How cute is the shark week creation!?
4.) We are SO ready for cooler weather. I think I might mention that every single day. I miss being outside at the park with Maddox. He is so fun to chase and watch learn and grow.
5.) My Monday night tv viewing is out of control. I wish these shows could break up and be on different nights of the week! My lineup is as follows:
The Bachelorette
Switched at Birth
The Fosters
Mistresses
C'mon now, that is a weeks worth of shows almost. Crammed into one teeny Monday night. I guess it gets broken into Monday and Tuesday for me, but still...
Hope to meet more of you amazing 5 of Friday gals this week :)
Tish